Interactive design, 3D and Creative coding,
previously worked at Area 17,
currently working at Hudson Wilder.

Self-studying JavaScript, basic machine learning and Japanese. Let's talk!
---
2023
Figma
Adobe
This project is designed for a sports brand, 回力, Warrior. By starting with adjusting the logo into more modern look, the bottom "serif" of the Character 力 is changed into a simple and slanted shape, to be a contrast with the rectangular shape character 回. The new logo can bring out a more modern and graphic look.

The images content in my projects are all regular groceries and taken by phone camera. I experimented on the "weird" visual aspect so they could appear to look unexpected. I tried to create a "I-might-know-what's-going" scenes to make audiences jump in and out confusion. The motion clip is more considered as metaphor of a lifetime recording, and the book works as a written diary to record these "ordinary" life moments. The whole project focuses on the experimental process from images, to motion clips, to a book, as a continuous series. I remove the colors of all the contents, so everything would be read with more emphasis on shape and composition. As what the title says, Shape It could represent anything and when we try to see everyday objects in a new light, we can start to realize how important and special these normal objects can be.
Start with design "回" , apply it with guidlines and can be easily reproduced.
A logo transformation from original and more classical looking, to the alternative modern looking.
As a sportswear brand, the color also represents its spirits towards specific events and memories.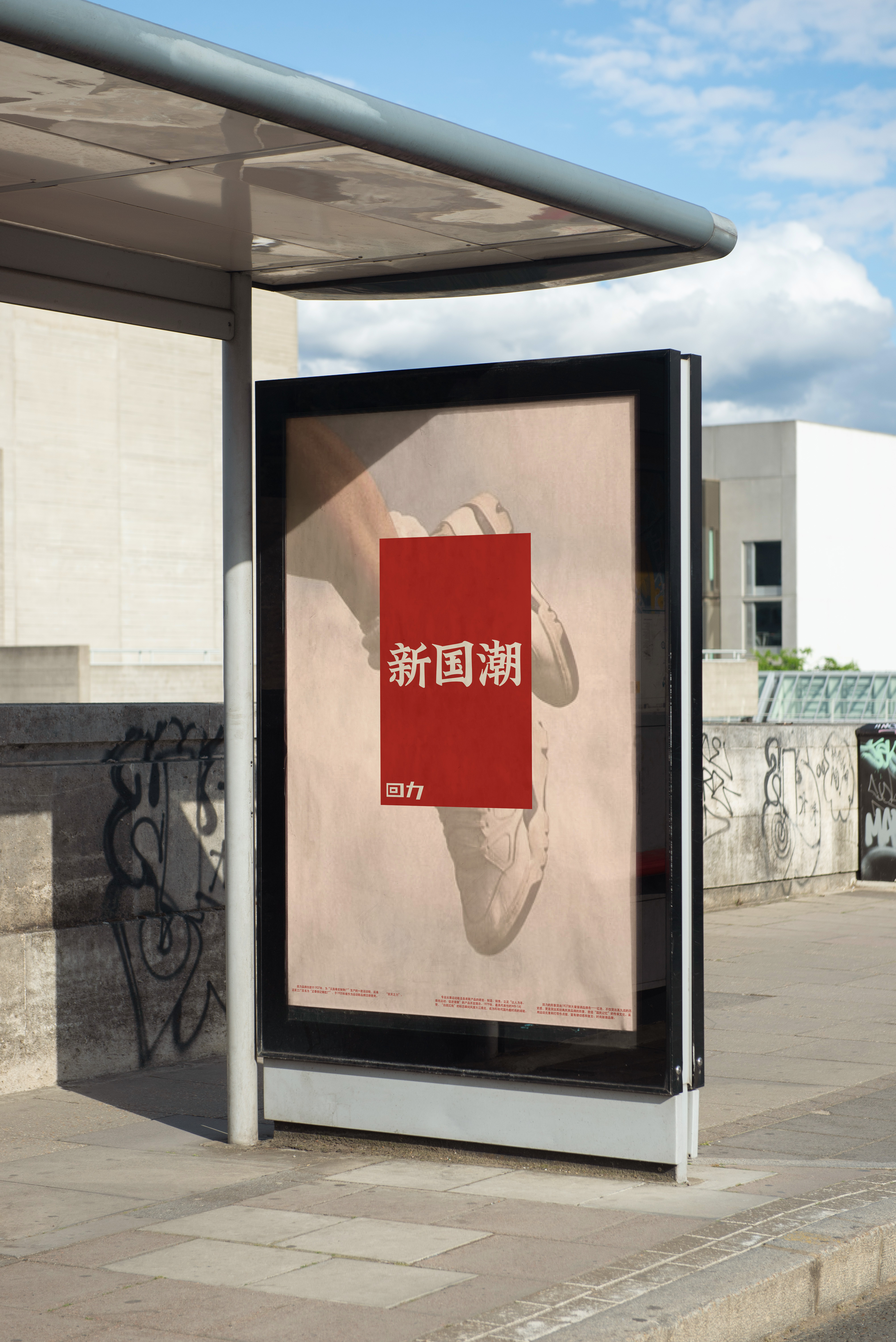 *sneakers photogrpahy from NIKE
Here is the new campaign "新国潮" for their new trend of the redesigning their most classical collection of shoes. This collection is famous for its minimal looking and muted colors. My approach takes the same style, as simple colors, simple structures and center-focused. The visual languages are only includes logos, abstract patterns of shoes, and photography.