---
A branding design for family friendly theater. Vibrant colors and smooth lines are the focus to bring out brand's personality.
---
A branding design for HuiLi, a sportswear company. Update their classical look into a modern interpretation with their theme red color.
---
A visual identity for museum of stone art in Liang Zhu area. The idea is from looking at artwork exhibiting in the physical space. The design is to make graphics and texts look like displaying on the visual space.
---
Everything emphasizes on shape, objects and composition. An experimental process from images, to motion clips, to a book.
---
A 3D experimental work of abstracting objects. Observe structures, design logic and materials of the existing objects.
---
Selected Poster Diary
A moment to reflect the current emotions and thoughts, and purely enjoy design and visuals. To try anything experimental.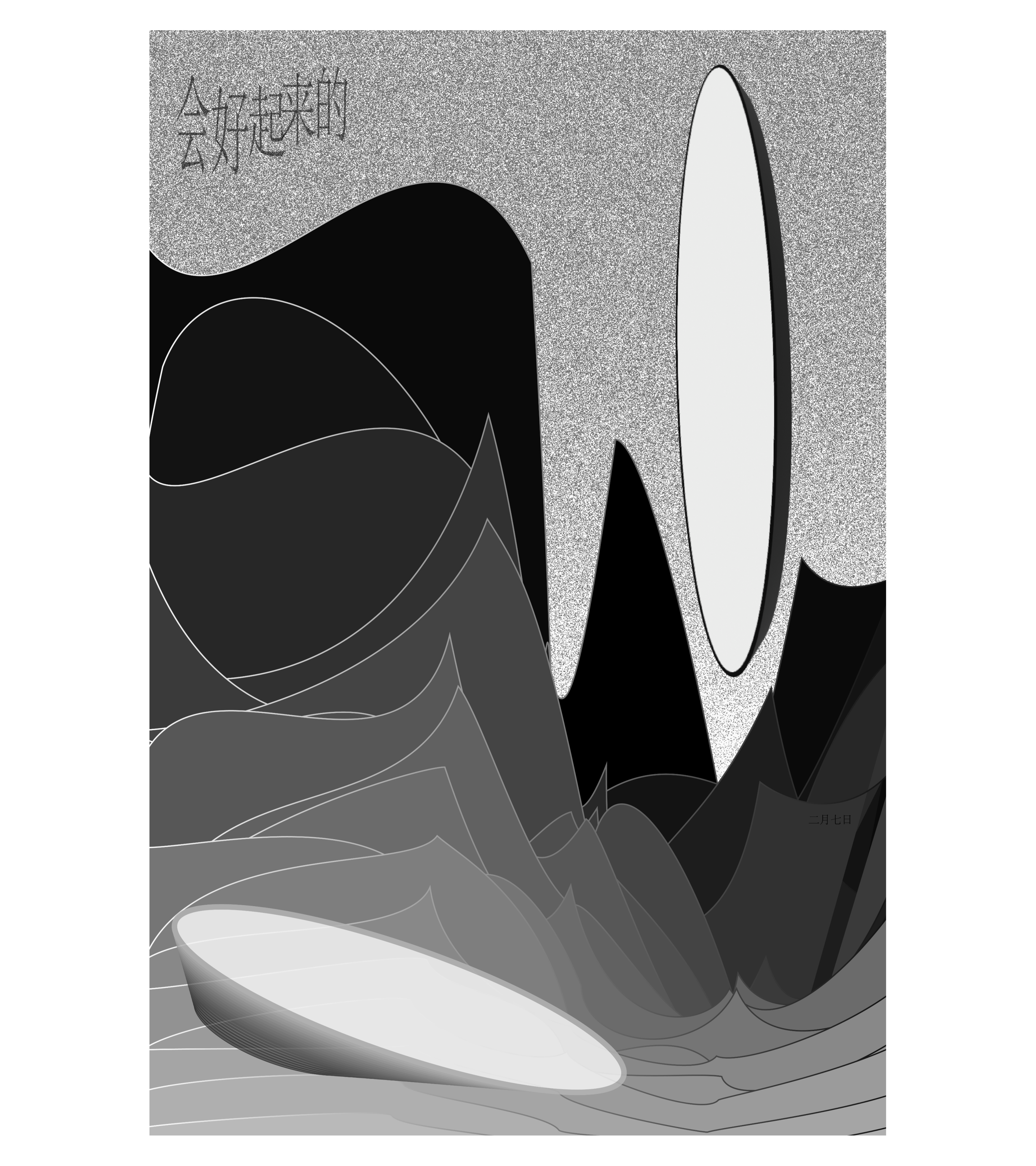 ---
A typeface design for children reading body text. Interesting feature of transforming cuteness from kids and old style figures.